iOS app
Role
Lead Designer
Project Description
Our most profitable product is reverse phone lookup. Therefore, there was a strong push to make an app that took advantage of this product on Android and iOS. I worked closely with the android team to ensure our app experiences were cohesive for both user's. The purpose of our app is to help identify unknown callers while also enhancing your address book by providing updates for your contacts. Similar to our website, the profile is the main focus and what we are ultimately providing to the user, so I was in charge of creating both the Android and iOS versions.
Project Goals
Enhance the user's contact list
Alert the user of possible scams
Clearly show a combination of user's information and our information
Increase our brand awareness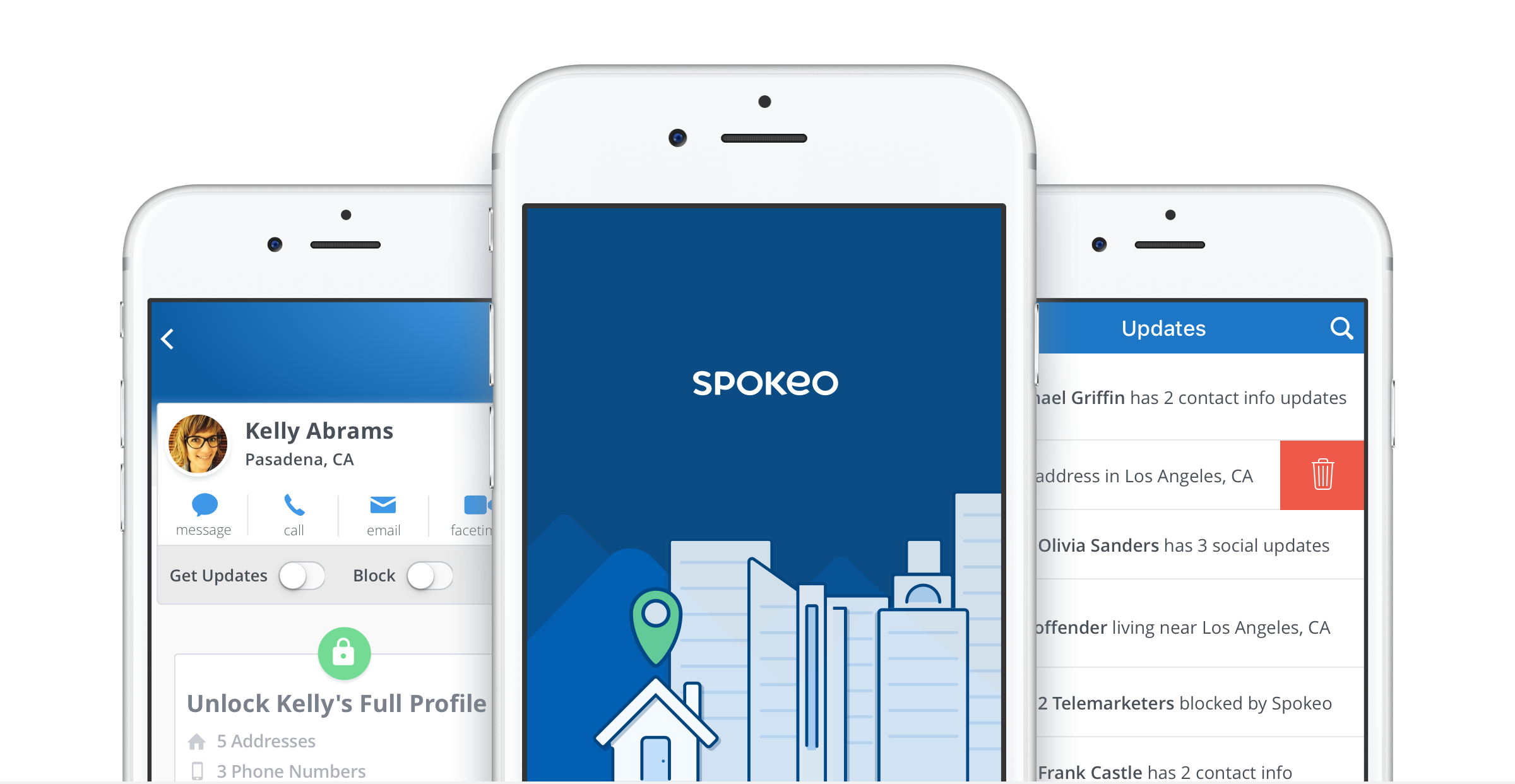 Exploration
One major obstacle we faced was trying to clearly combine the user's information from their address book with the information from our database into one profile. After exploring multiple layouts and interactions to try and accomplish this, we began to see what we believed to be the best option. We wanted it to be intuitive but also still carry our brand's look and feel.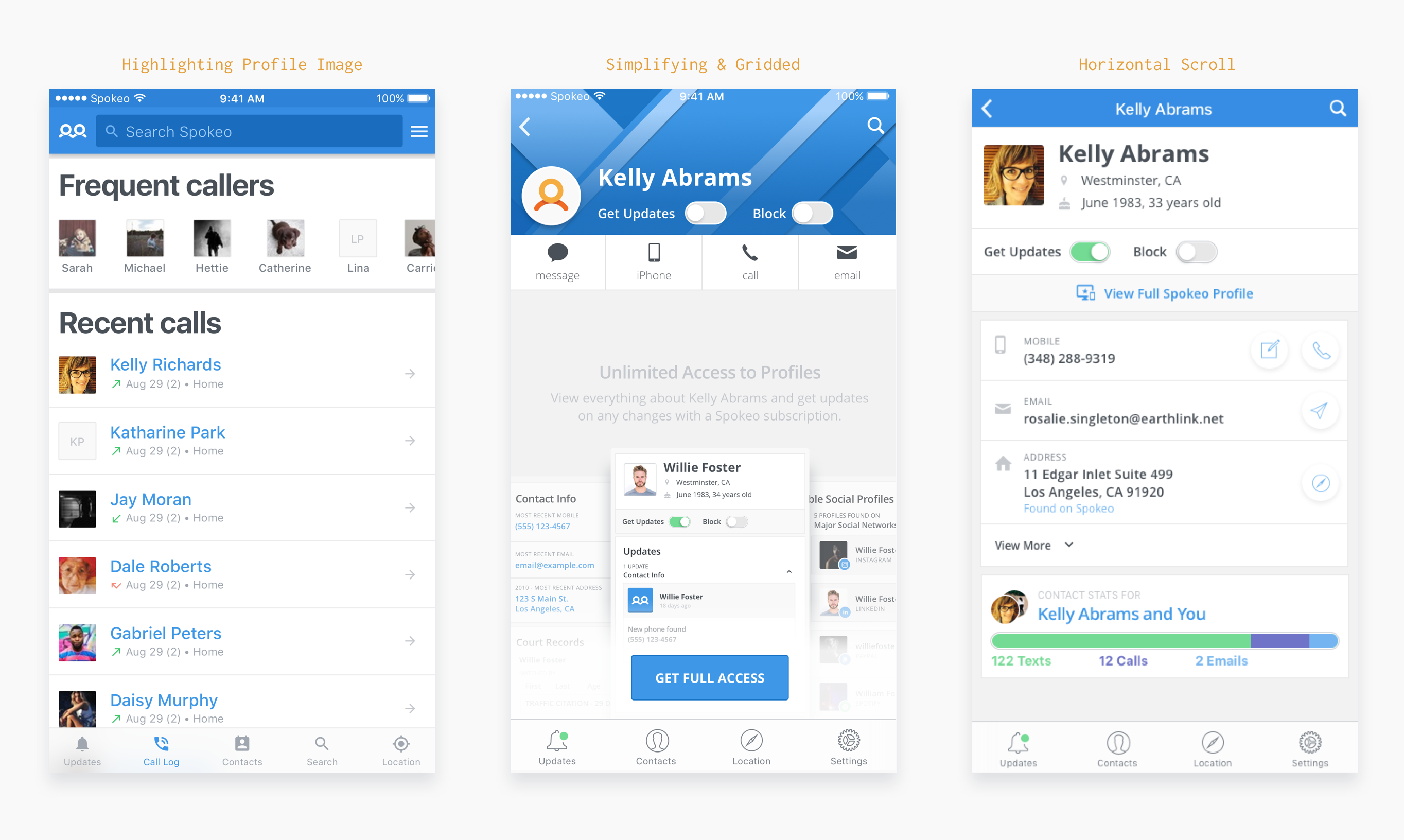 High Fidelity Designs
We landed on a "contact card" inspired top section for the profile, which had the contact information from the address book and ways to initiate a message, call or email. This was done to be able to support free users (only the top section) and premium users (full profile) without changing the layout too much.
Full Profile

Splash Screen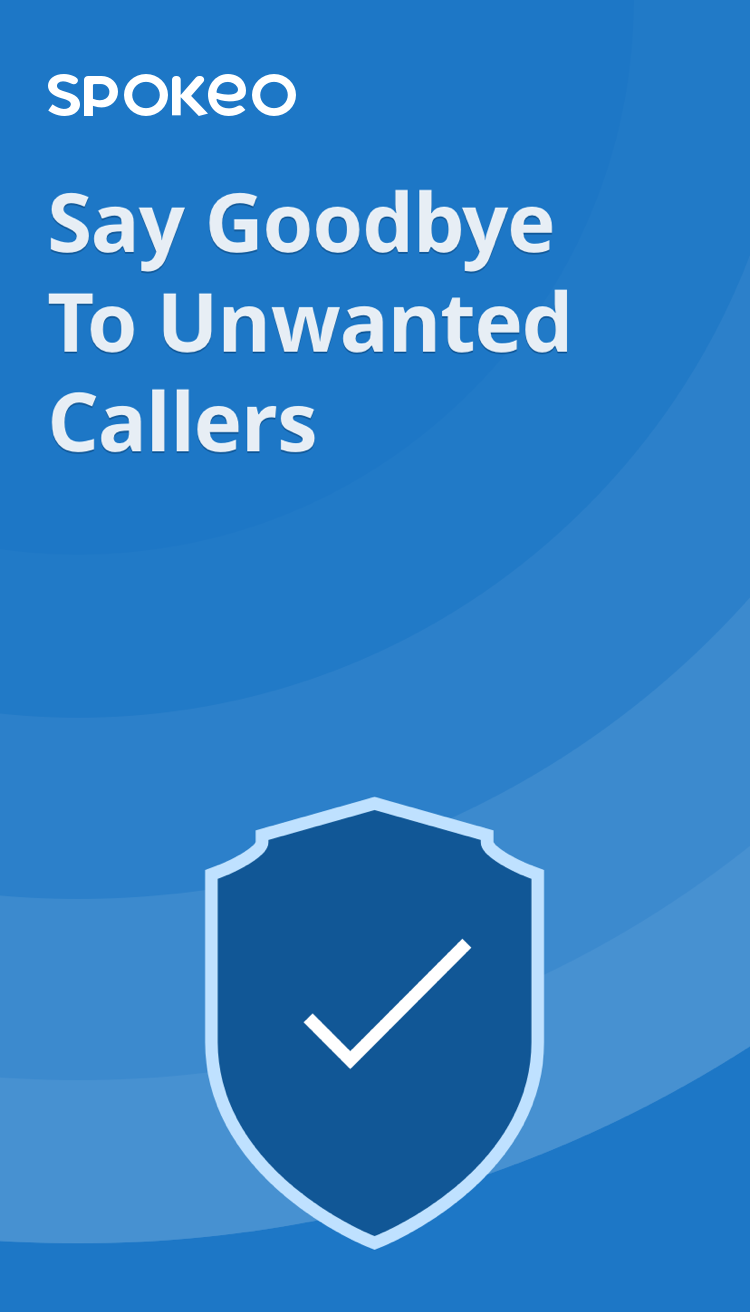 Locked Profile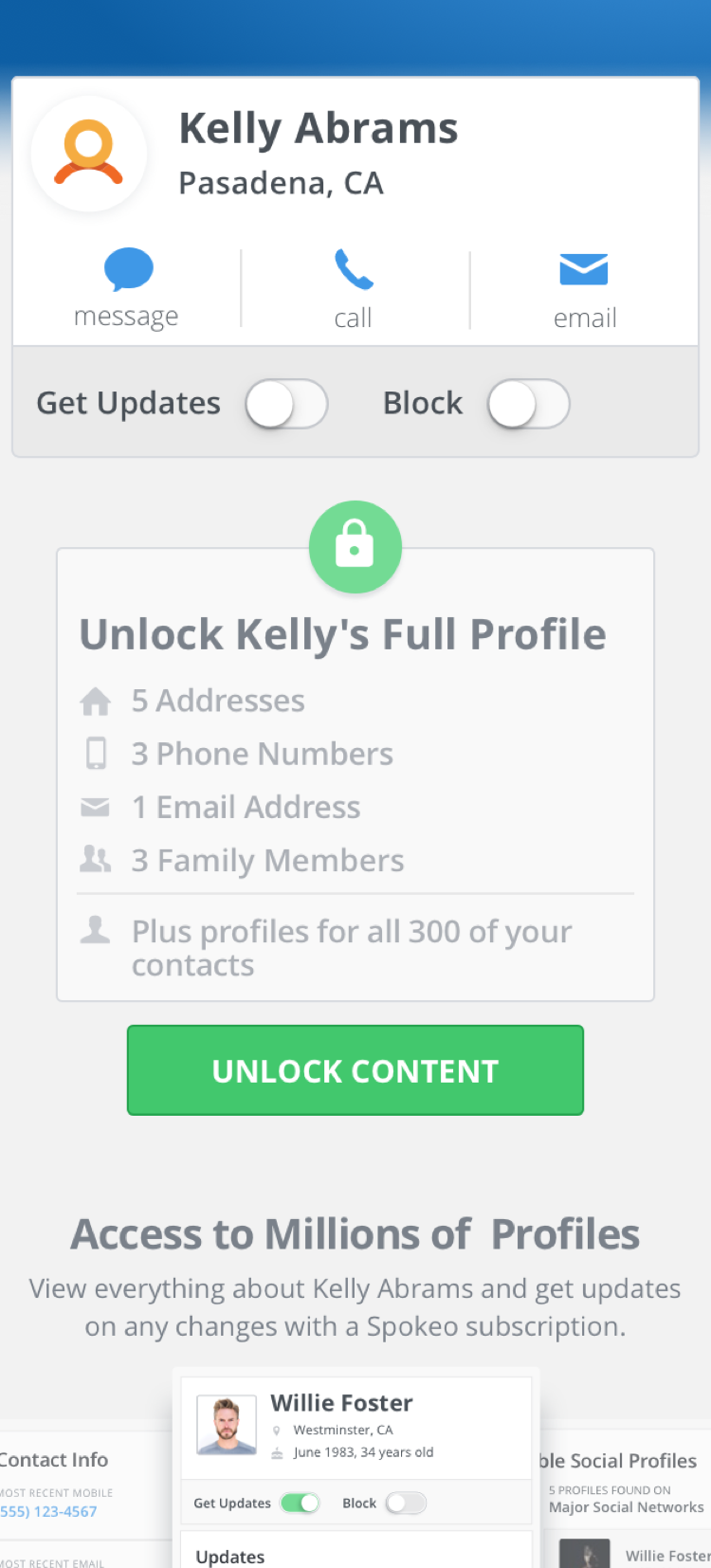 Sign In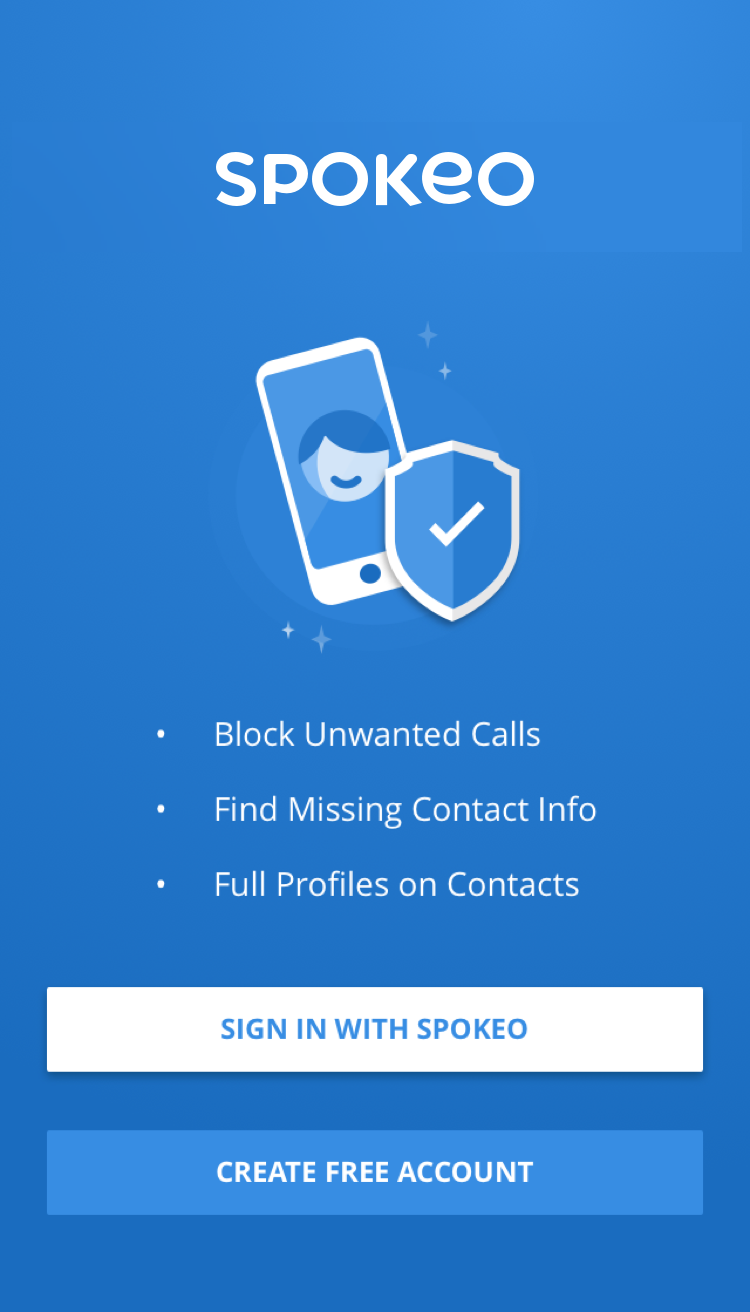 Settings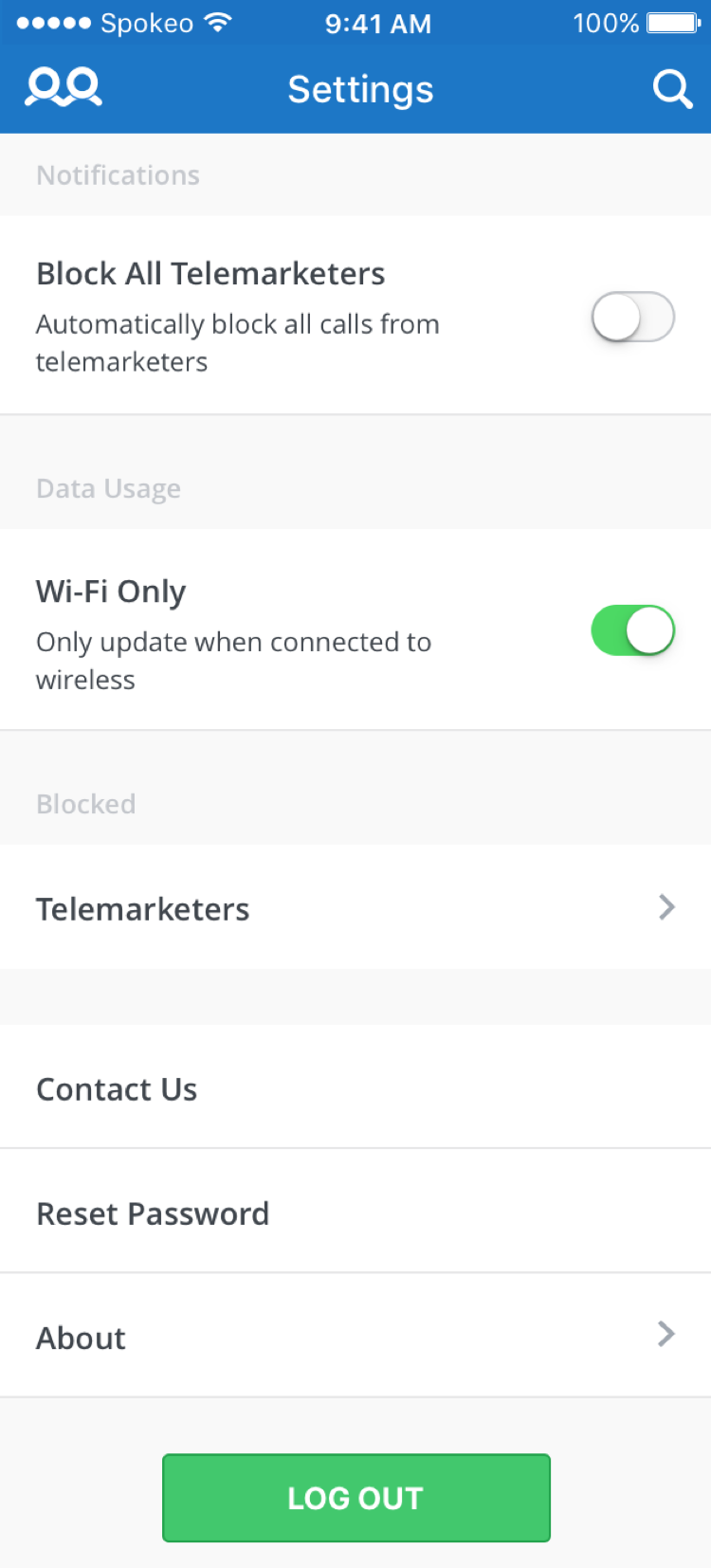 Conclusion
With over 65,000 downloads on our app and a user rating of 4.2 we are very happy with the overall success within the first year of launching the app.